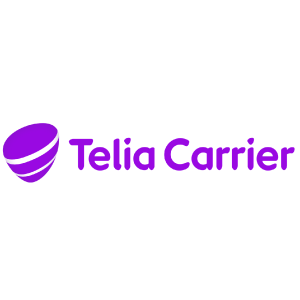 Telia Carrier owns and operates one of the world's most extensive fiber backbones.
We provide network infrastructure and services for more than 1,200 customers in 110 countries. Recognized as a top-two global Internet backbone provider, Telia Carrier continues to strengthen its presence in the Americas.
Telia Carrier Solutions
IP services— 100Mbps-100Gbps at over 200 Global POPs.
Ethernet Services— Carrier grade Ethernet from 10Mbps to 2.5Gbps in over 100 countries.
Wavelengths— 1Gbps-100Gbps dedicated, high capacity, raw bandwidth in 35 countries.