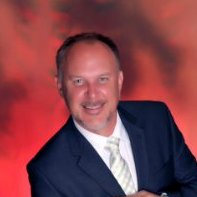 Brandon Firkins
Unified Telecom offers telephone and data solutions to maximize efficiency and control expenses. Let us put our 25 plus years of experience toward negotiating the best solutions and pricing hundreds of service providers in both domestic and international markets.
Company overview
When our founder Brandon Firkins started Unified Telecom Services in 2007, it was his goal to leverage his 15 years of knowledge and experience in leadership roles for telecom, software and web providers to help customers choose the right services from the right providers to fit their unique needs.
These choices can be confusing. Telecom and data services constantly change with evolving technology and hundreds of providers with unique offerings to choose from. In fact, when Brandon began 25 years ago, He packed a clunky bag cell phone and there was not a cloud in the sky – at least one that would store data!
Unified Telecom has been able to simplify the process and help clients find the right solutions for complex multi-location services as well as single locations. We have not only provided hundreds of thousands of dollars in savings to our clients, but have successfully streamlined carrier services and help organizations become more efficient -- something we are very proud of.
Our company understands that efficient data and telecom management is vital to your business. We are committed to continuous learning and adopting new technologies so that we can help you find the best solutions for your future business needs.
Our desire to provide an ethical and trustworthy sales and support approach has lead to hundreds of satisfied and happy customers across the Pacific Northwest, Domestic US and Internationally.   
VALUE
Are you receiving quality services at the best price for your investment in voice, data and equipment?
SAVINGS
Telecom is a competitive industry. Prices and services continually change among providers to adapt to new technology and customer demands. If you are looking to reduce costs or improve efficiency, contact Unified Telecom.
EASY PROCESS
Give us an opportunity to provide you a free assessment. The process is easy:
1. Provide Unified Telecom with your current bills and contracts.
2. Unified Telecom will analyze your costs, locations, services, contracts and equipment.
3. Unified Telecom will provide a proposal with options based on your business goals and requirements.
4. You make the final decisions and we will coordinate the changes through installation and your first billing cycle.
Community Involvement
Brandon Firkins has strong ties to the community and is actively involved in many community groups and non profit organizations.
Special Olympics
American Cancer Society
Thurston County Chamber
Thurston County EDC